T H E
B E A U T I F U L
F O R M U L A
C O L L E C T I V E
–
D U O
W I T H
S T E V E
C O L E M A N
A N D
K O K A Y I
LINDAU
MUNICIPAL
THEATER
JULY 3
2022
7:30 PM
IN THE CONTEXT OF THE 1ST LINDAU BIENNALE
Daniel Geiger (painting)
Oleksiy Koval (painting)
Thomas Rieger (painting)
Veronika Wenger (drawing)
Steve Coleman (alto saxophone)
Kokayi (wordsmith)
Curated by
Sophie-Charlotte Bombeck

Since my studies at the Academy of Fine Arts in Munich, I have been concerned with rhythm in painting. Rhythm in the sense of structuring the movement: the application of colors on a surface.
Since rhythm in music, in contrast to painting, is already a differentiated researched category, I decided to learn from music and to further develop my knowledge of rhythm in painting. For this reason I contacted the American musician and composer Steve Coleman, who explicitly deals with rhythm in his music. Through the collaboration with Steve Coleman I was able to deepen my knowledge of rhythm.
In this project, new compositions will be developed in collaboration with The Beautiful Formula Collective and Steve Coleman, and a new form of painting will be opened up through a live performance, held in a joint effort by musicians and painters.
Oleksiy Koval

Lindau Municipal Theater, 88131 Lindau (Lake Constance)
Free admission
Funded by
1st Lindau Biennale
Jazzclub Lindau
Theater Lindau
Richard Stury Stiftung, Munich
Special thanks to
Sophie-Charlotte Bombeck, Lindau
Sooya Arts and Sophia Wong, New York
Saudades Tourneen GmbH, Jenbach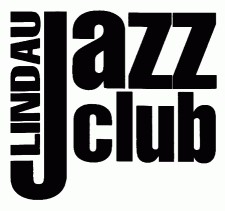 THE BEAUTIFUL FORMULA COLLECTIVE – STEVE COLEMAN AND FIVE ELEMENTS 2021
THE BEAUTIFUL FORMULA COLLECTIVE – STEVE COLEMAN AND FIVE ELEMENTS 2016
THE BEAUTIFUL FORMULA COLLECTIVE – STEVE COLEMAN AND FIVE ELEMENTS 2013